About Us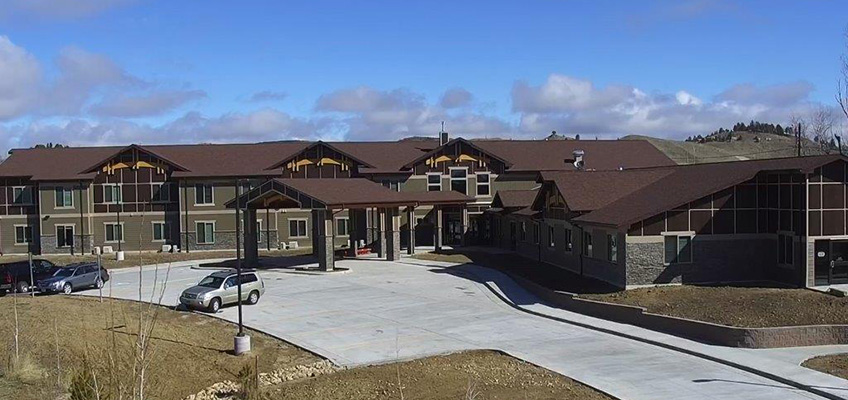 Care and comfort are our top priority!
Welcome to Mountain Lodge, LLC located in beautiful Douglas, Wyoming. We offer a safe, comfortable and respectful environment where we work to enhance the dignity and lifestyle of each individual. We strive to enable each resident to retain their best personal level of physical and emotional wellness and independence.
Our beautiful new community offers an assisted living program which is designed to preserve the independence of each resident. Assistance with activities of daily living is available to any resident in need of this additional service. All needed services are provided with respect and great care.
Mountian Lodge, LLC is proud to provide a fully secure memory care unit. This unit provides residents with gentle, daily structure and is designed to maintain the resident's abilities with a sense of security.
Our community boasts enjoyable amenities to make each resident feel right at home. Our cozy setting is designed to make life easy and comfortable, free from everyday chores that often become burdensome as one grows older. This leaves extra time for residents to enjoy our various daily activities.
Feel free to contact us to learn more about the unique, sophisticated environment here at Mountain Lodge, LLC.
Quick Facts
Staff available 24 hours a day
Assistance with activities of daily living offered
Transportation to physician appointments available
Daily activities
Weekly laundry
Weekly housekeeping