Frequently Asked Questions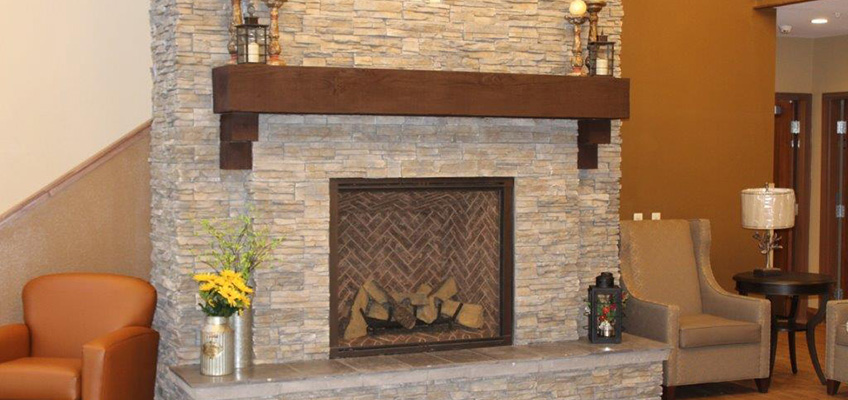 Visiting hours
We recommend visiting from 8 am until 8 pm. But you are welcome to visit 24 hours a day.
How do I find out about activities provided for the resident?
We strive to create social programs and individualized activities to match the capabilities and needs of each resident. Specific activities can include: active resident councils, musical performances, current events update, reading the newspaper, singing exercises, fitness activities, stretching exercises, religious meetings, outside entertainment, games, trivia, history, and volunteer involvement. We also strongly encourage families to participate with the residents in various activities.
A monthly calendar is posted to keep residents informed of upcoming events, such as birthday parties, movies, musical programs, outings, candlelight dinners, ice cream socials and other special events. We always welcome friends and family to visit and attend our special events.
What role does Social Services play?
Our social services team assists both residents and their families during transitional periods. They also provide essential information, manage requests and concerns, and help in the care and discharge planning for each resident. They can arrange professional services for: dental, vision, podiatry, audiology, power of attorney, dementia assessment, psychosocial and psychiatric evaluation, and individual therapy.
What articles of clothing should we bring?
We recommend approximately five changes of clothing and a pair of comfortable rubber-soled shoes. All articles should be washed, clearly labeled with resident's name in permanent ink and entered into the resident's personal inventory log in the medical chart. Other personal items should be marked or engraved for identification. We advise that residents do not keep valuable jewelry or large amounts of cash in the facility.
Can children visit?
We encourage children to visit.
Can we bring a family pet?
We would love for your family pet to come visit. Please remember to clean up after them and take the proper safety measures at all times. All pets are to be kept on a leash and should have all current vaccinations.
Can my loved one receive mail?
Mail is delivered to residents personally on a daily basis, except for weekends and holidays.
Mountain Lodge Assisted Living
Attn: ___________________ Room No. _____
1108 Birch
Douglas, WY 82633
Consider using our Send a Greeting feature on the website. You can choose from a variety of postcards to fill out and mail to your loved one for a small fee or you may type a message, and through email, send us your email greeting that we will hand deliver to your loved one residing in our community. Our email feature is free of charge.
Is smoking permitted in the facility?
For the safety and welfare of all residents and staff, we are a non-smoking community. There are designated smoking areas in the outdoor areas.
Can I bring in my loved one's favorite food?
Consistent with the provision of special diets, always consult with our staff before bringing food to residents. Any food kept in the resident room must be in properly sealed containers.
Is there someone who provides haircuts?
Yes, we have beauticians available.
Will my loved one have telephone access?
All of the rooms currently feature a telephone hookup. Please inquire about service activation. However; feel free to bring in your cell phone.
Will my loved one have internet access?
Unlimited internet/WiFi for all residents.
Who do I talk to about food preferences? Are there alternate options for each day's menu?
Our food service personnel prepare all meals. Special care is taken to serve flavorful and appetizing foods. All menus are developed according to prescribed medical diets ordered by the physicians.
Should you wish for another food item on a particular day's menu, please make the staff aware of your request. This information will be passed on to the food service director and they will try their best to accommodate needs.
Our dietitian and food service director also monitor nutritional status using monthly weights, daily intake records, and relevant lab data. The results of these assessments are discussed at care conferences.
What do we do if we have personal concerns?
Our primary concern is that your loved one feels comfortable here and that their needs are being met. You should feel secure and at ease with our staff, particularly those providing direct care. If you have any questions or concerns, please contact our front desk.
What is an ombudsman?
An ombudsman is an advocate for residents. They are a third party person, NOT employed by the community, who comes by periodically to monitor the activities of the community. They are not able to tell the staff what to do but are able to be a voice for a resident with a concern.
Who do I talk to about questions in regard to financials, billing, and/or admission paperwork?
If you have any questions regarding these matters, please contact the front desk.